Military History  Made Current
Z File's young-adult graphic novels help bring important events in American military history to a new generation of readers. Z File's graphic novels about the Civil War and the Vietnam War not only underscoring the events and important individuals involved in these critical moments in American history, they illuminate the circumstances and politics that helped shape our nation.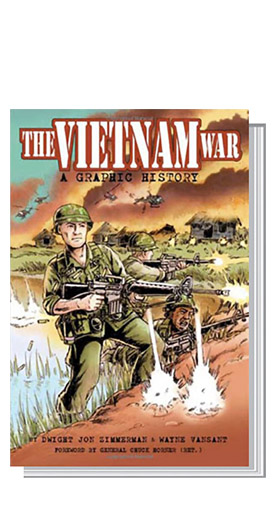 The Hammer and the Anvil follows the lives of two of the country's most important figures: Frederick Douglass and Abraham Lincoln. Illustrating the lives of both men, The Hammer and The Anvil shows what it took to end slavery from the point of view of a former slave and that of a poor country boy who grew up to become president during the most crucial decade in American history.
The Vietnam War: A Graphic History, looks at the global and local politics, the agendas of several presidents, and the personal conflict of every able-bodied 18-year old American male having to deal with the draft.  Why did America go to war in Vietnam? How was the war fought . . . and why was it lost? This grittily illustrated volume includes a hard look at the national media's role in bringing this conflict into the living rooms of each and every home in America.
Military History Explored
In the past twenty years a great deal has changed for today's military. Weapons, military tactics, information and technology have all had a profound impact on how today's military operates. Z File's military experts not only reveal how these changes are shaping today's military in the context of its past, but how it is changing the way the American will fight it's future wars.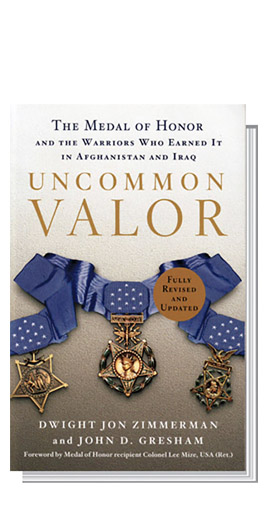 With the winding down of America's latest two wars, Z File has produced two important military history books that explore the way that they were fought and their impacts upon America's Armed Services and the country as a whole.
Uncommon Valor – takes an in depth look at the United States highest military award: the Medal of Honor. Since the Vietnam War, America's highest military honor has only been awarded 10 times. Eight of those medals were presented to young men who have fought in either or both of America's last wars, the Iraq War and the conflict in Afghanistan. Uncommon Valor looks at who these eight young men were and the dramatic circumstances behind their heroic actions.
Beyond Hell and Back – reveals what it takes to become part of America's Special Operations Forces, and how they became the world's greatest fighting units. Beyond Hell and Back looks at the real-life stories and operations that honed these fighting forces and how their missions helped to shape America's military operational planning, execution, and methods for future Special Ops.