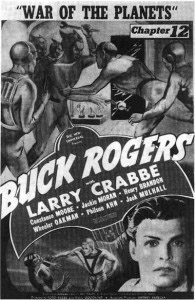 When I was a child, I had several major loves. These included science fiction, paleontology, and graphic storytelling. I knew them better as sci-fi, dinosaurs, and comics. Some kids wanted to be a fireman or a cowboy. I wanted to be Buck Rogers. When I was six or seven, my dad worked in a bindery that did Planet Comics, among others. Occasionally, I would be gifted by a half-dozen or so issues lying around that he could take home. I also had Barks's duck comics, and other wonderful titles from Dell and Harvey that were special for younger readers.
Dinosaurs were real, I discovered, on a second or third-grade field trip from Brooklyn to Manhattan's Museum of Natural History. I had already read as many books about them from our local library as were available for my age group. Then I saw them—the fossil reconstructions. There they were, but impossibly large and alien-looking. Could they really once have lived on the same planet as I walked on now?
Unimaginably, I actually grew up to have a career in publishing in which I have edited and worked with extraordinarily talented folks, many of whom I had idolized as a kid. I have written, edited, and packaged books about dinosaurs. I was editor in chief of the most popular science-fiction magazine in the history of publishing. I was editor in chief of the first nationally distributed professional magazine about comic books and comic strips. I have produced over twenty books on dinosaurs for kids, including three of which I wrote myself.
I have arm-wrestled with Darth Vader, discussed robotics with Isaac Asimov, argued the dinosaur-bird controversy with professional paleontologists in private and in print. I have commissioned hundreds of paintings—thousands, if you count the individual pages of the graphic novels I've produced.