Z File is happy to report that we have produced two new graphic nonfiction volumes for a new client, the Quarto Group USA. Two of its imprints commissioned volumes that have been published and are now available. Both are from the same creative team.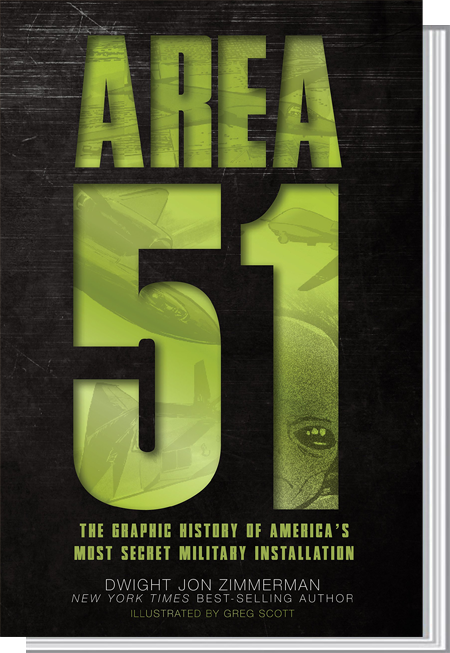 The first is AREA 51: The Graphic History of America's Most Secret Military Installation, written by Dwight Jon Zimmerman and illustrated by Greg Scott. No—no little green men here. This is the true, recently declassified story of the development and testing of America's most secret planes and other airborne weapons, from the U-2 spy plane to the new war drones.
Dwight has written many books on military history—some for Z File, in fact—but began his career at Marvel Comics and also spent years as an editor at Topps. How qualified is he to script this volume? Dwight is currently the head of the Military Writers Society of America. The information is well-researched and absolutely fascinating. Greg Scot does kick-ass b&w, half-toned artwork in a photo-realistic style. Greg has done work for all of the major comics houses, and the artwork for AREA 51 is just stunning.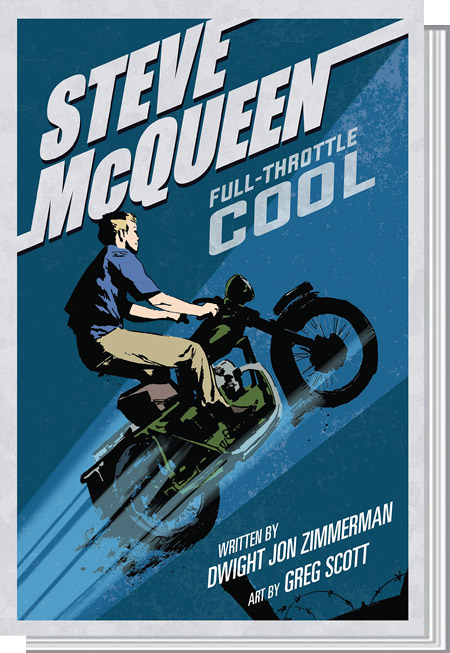 The second book, just published this past July, is a graphic biography: STEVE MCQUEEN, Full-Throttle Cool. His charismatic career as an actor is covered from his first film appearance as the teenage hero of the sci-fi/thriller classic, "The Blob," to his hit TV show, "Wanted: Dead or Alive," and through his entire cinematic career.
And that's only half the book: the other half details his true-life racing career in American and Europe. McQueen raced motorcycles, formula-one cars, and off-road buggies. He famously said of his life, "I'm not sure whether I'm an actor who races or a racer who acts." Greg Scott's art just kills it here.
At 96 pages apiece, they are delightful and refreshing dips into diverse areas of popular culture and truly worth the buy. Of course, I may be just a tad prejudiced—but the reviewers are not, and both books have been getting raves from critics and readers alike.